Our added values are:
network of key business leaders
dedicated contact person to provide access to this Industrial Competence Network
assistance in optimizing supply chain
our support for co-development business projects to help you increase your competitiveness
transfer of the best technology solutions from the multi-market expertise of the member firms
Our objective:
The objective of Breizh' EMR is to create a real regional dynamics around the industry of renewable marine energies, by facilitating the relationships between its members, creating commercial and industrial synergies, ultimo resulting into the establishment of a real  "Breton" industrial sector of renewable marine energies.
Latest news

In order to make known the principals of the sector, Breizh-EMR sets of 10 to 12 March 2015 at the show EWEA Offshore. Join us in Hall A-E22-E. Request a […]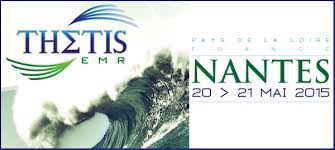 Breizh EMR will be attending the Thétis-EMR expo in Nantes from 20th to 21st May. Come and see us. Request a meeting : tel: +33 296 786 200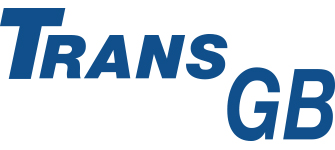 The cluster welcomes the arrival of a new member. Trans GB is now providing us with its land-based logistics and special transport skills.
See all our news
The cluster currently represents
Composition of the Board
Serge MENEC – director of  SAMETO TECHNIFIL Dinan : Président
Alain LE DU - director of the LE DU Industrie group: Vice-President
Patrick PIQUE - director of OET: Treasurer
Dominique LE BOHEC - director of Ouest Composites: Secretary
Cluster background
Created on 24th February 2014.
Registered as an association under the law of 1901, featuring, within 3 colleges:
Businesses (active members) who want to make a commitment to the renewable energies industrial sector.
Partner members who want to contribute to the development of this sector (development and training organisations, service providers and so on).
Associate members (regional councils, public funding bodies and so on).
our expertise
Platform
Sheet metal work
Fabricated parts
Surface treatment
Boat-landing / platform
Masts / foundations
Metal rolling
Fabricated parts
Surface treatment
Internal assembly
Electricity (mast equipment)
Electrical cabinet
Specific electrical cabinet (pitch - blade regulation cabinet)
Sheet metal work
Fabricated parts
Surface treatment
Standard electrical cabinet
Electrical cabling/panel provision
Platform cabling
In-situ electrification
Electrical testing
Ventilation
Sheet metal ventilation ducts
Fixtures and fittings
Machining
Surface treatment
Hydraulic power unit
Machining
Surface treatment
Sheet metal work
Fabricated parts
Hydraulic engineering
Lubrification unit
Production (piping/bending)
In situ installation
Lifting system
Fabricated parts
Surface treatment
Rotating propeller blockage
Production of specific cylinders with treatment.
Cast iron works
Large dimension machining
Surface treatment
Surface Treatment
Surface treatment
Paintwork
Tooling / Equipment
Fabricate parts
Surface treatment
Machining
Composite materials
Platform cowling
Adjustment and linking parts
Logistics
Flow management
Packaging and packing
Transport
An association of Breton companies
Experts in the industry of renewable marine energies